One Small Loan Makes a BIG Difference...
| | |
| --- | --- |
| Posted on November 22, 2019 at 11:25 AM | |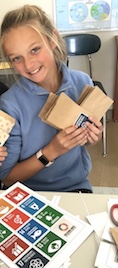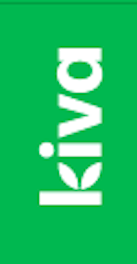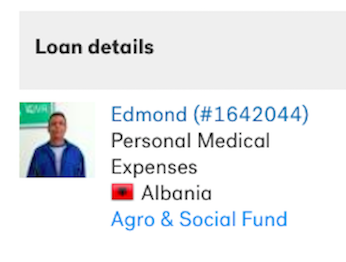 In our Social Entrepreneurial class, we learned about the UN global goals - and how they relate to our KIVA microloans. There are 17 global goals - each goal has meaning and importance. To people like us, these goals might just seem to be small and unimportant words, but to people who are struggling and working very hard just to support their family, these goals can be life-changing. If we can teach more people around the world about these global goals and how we can help, we can achieve these goals by 2030. If you focus on one goal at a time it is easier to comprehend. For example, let's focus on goal number 11, "Sustainable cities and communities". This goal means that we need to build sustainable cities and reduce the waste to create a safe environment for living.
During our Kiva Market, my group sold candy and candy grams and we used sustainable paper bags - an intentional choice to reduce plastic waste and support the U. N. Sustainability Global Goals. We also made a deal that if our customers brought their own containers in they would receive a 50¢ discount - to encourage re-use and recycling. We also purchased huge bags of candy in bulk to reduce the waste from individual wrappers.
While thinking about all we learned about Kiva, microfinance and the U. N. Global Goals, I realize that we take a lot of things for granted. For example, we take going to school for granted. Some kids fake sick to skip school. Some kids in other countries wish they could be able to go to school. Kids in underserved countries live in poverty and often don't have enough money to go to school. About 15 million children grow up in poverty. Children that grow up in poverty also lack the nutrients they need and have a higher risk of getting sick.
When I choose borrowers on Kiva.org, I look for loans that people need to help them with medical expenses - maybe they need money for surgery or special medicine or medical equipment. I do this because I believe that people's health are very important and everyone deserves the opportunity to be healthy.
For more information, check out:
www.kiva.org
www.globalgoals.org
~~~~~~~~~~~~~~~~~~~~~~~~~~~~~~~~~~~~~~~~~~~~~~~~~~~~~~~~~~~~~~~~~~~~~~~~~~~~~~~~~~~~~~~~~~~~~~~~~~~~~~~~~~~~~~~~
Categories: None
/