One Small Loan Makes a BIG Difference...
| | |
| --- | --- |
| Posted on February 22, 2020 at 12:05 AM | |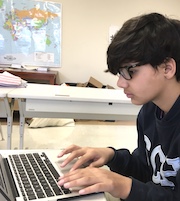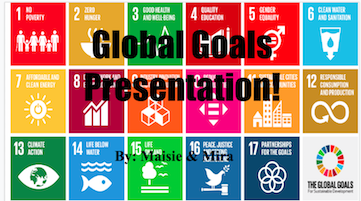 In our CEL Social Entrepreneurship course, we learned about the United Nations Global Goals, I specifically learned about the goals "No Poverty", "Quality Education" and "Good Health and Well Being". This made me realize how lucky my family and I are to live comfortably, and that I get to go to school everyday. This is important because a good education can break the cycle of poverty, I think that it is important that everyone gets the opportunity to go to school. Keeping this in mind, I loaned to a woman named Nery Yenifer. Nery lives in Peru and she is using the money to go to school to learn about industrial security so she can eventually start her business. She also wanted to use the money to make sure that her coworkers had a safe work environment. I really wanted to loan to Nery because she is using the money differently than most people. Most borrowers use the money to start a business, but Nery chose to use the microloan to go to school first.
We also Skyped with an employee from Kiva, named Eli. He told us about how some people are unable to take out loans from banks because they don't have a credit history or an ID, which most banks rely on. In Sierra Leone, Kiva helped develop a finger ID program, helping many people who weren't previously able to take out a loan, now can. A woman named Nancy was the first person to use the finger ID, she had 20 people living in her family and had to support them all. Using the finger ID suddenly she was able to take out loans from many banks.
To learn more, visit:
Categories: None
/