One Small Loan Makes a BIG Difference...
| | |
| --- | --- |
| Posted on February 25, 2020 at 10:00 AM | |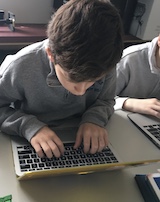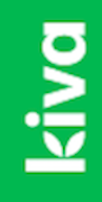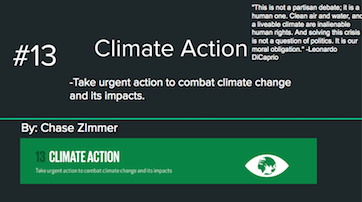 In our CEL Social Entrepreneurship class, we learned about the United Nations Global Goals, some which are No Poverty, Climate Action, and Life On Land. Learning about these goals showed me just how many people are struggling to keep their businesses, and family going, and within a few minutes we all jumped to the challenge to help. We can make a difference supporting these goals by taking time out of our day to do simple acts of kindness such as, using water wisely or not wasting food. Some U.N Global Goals relate to our Kiva microloans because when we make an effort to help someone with their business to support their family, get an education - a Kiva microloan can help lift people out of poverty and provide food so they don't go hungry.
Learning about the United Nations Global Goals made me realize how grateful we should be to have clean water, and to even walk on clean and safe land! When we video chatted with Eli (a Kiva intern) we talked about how important the U.N goals are, and how useful they can be to people all around the world. Without the goals we wouldn't have an open door to this situation. The goals provide a way for us to get one step further. We also talked about how Kiva was creating a new fingerprint ID system that gave the people of Sierra Leone permission to have access to banking and loans. "Dreams are universal,opportunities are not."-Kiva. This protocol means that Kiva gives more opportunities for people all around the world to live their dreams. By following these goals we can change our world step-by-step.
For more information, check out these websites:
Categories: None
/