One Small Loan Makes a BIG Difference...
| | |
| --- | --- |
| Posted on May 11, 2020 at 2:30 PM | |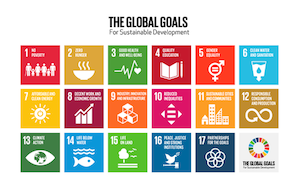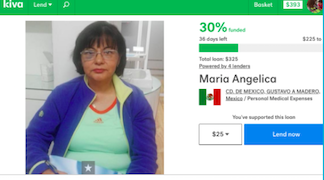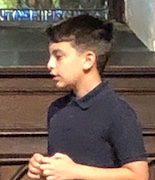 Last year, I took the CEL Social Entrepreneurship class. In it, we loaned to Kiva borrowers and learned about microfinance. This year, we are focused on something far more important than that: The United Nations Global Goals. If we can achieve these goals by 2030, we can get back the world we once had.
To help acquire these goals, our class used a website called Kiva. Kiva has helped millions of people all around the world through microloans. If you loan just a small amount to a borrower, you can help, too! But it's not a donation. The borrower you loaned to has to pay back their loan and in just a small amount of time, everyone can be happy! Personally, I loaned to Kiva borrower Maria Angelica, who needed the money to pay for her daughter's oral surgery. This may sound like it won't make a difference, but if millions of people could pay for surgery and medical care, many of the Global Goals could be in our grasp.
And that one loan specifically helps Global Goal number three: Good Health and Well Being. I believe this goal is the basis for all of the goals. If someone has good health and well being, that means they're not impoverished (Goal #1). It means they're not starving (Goal #2). It means they have clean water (Goal #6).
The only catch is that the goals can't be attained if nobody knows about them. So anyone can make a difference by simply telling a friend, teacher, relative, or sibling. Accomplishing these goals would be a huge turning point for humanity, and can only be earned if everyone does their part.
For more information, visit these websites:
Categories: None
Comments are disabled.
/